GPTL was chosen among 40 organizations nationwide to participate in an on-court demonstration at the U.S. Open as part of the United States Tennis Association's Net Generation initiative.  Youth players from GPTL will provide the opening act for one of the main draw matches on Tuesday, August 28th.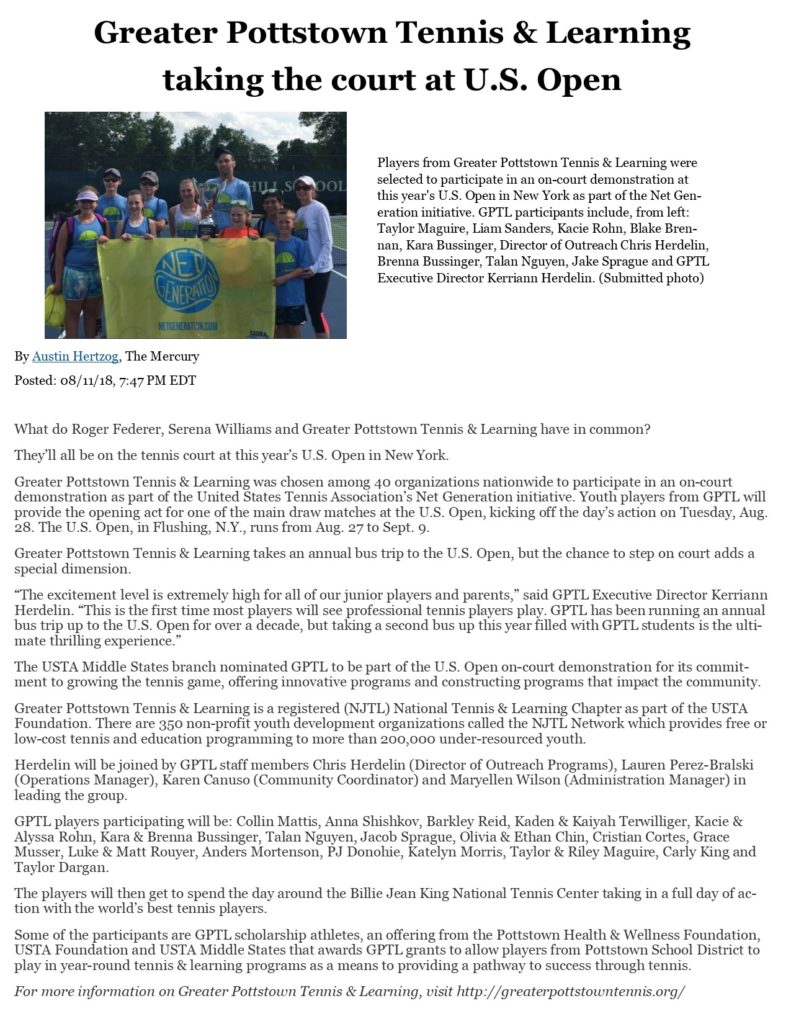 The Annual US Open Bus Trip on Tuesday, August 28, 2018, is sold out!  To be placed on the waiting list, please email maryellen@gptltennis.com .   Join us on our annual bus trip to see the world's top tennis professionals compete at the US Open in Flushing Meadows, New York.  We have a limited number of tickets.  Tickets cost $123 per person and will not be reserved without full payment.
Each ticket includes:
round trip bus from Pottstown
a seat in Arthur Ashe Stadium
access to all matches during the day session at the Billie Jean King National Tennis Center
"I loved going on GPTL's US Open Bus Trip to the US Open.  I had a wonderful time and can't wait to go next year." – Jason B.